What is the Military Diet
The military diet is also known as the 3 day diet. What happens is you are given a food menu to follow for three days. The following four days you are off the diet. By the end of the week you are supposed to lose 10 pounds. Obviously that would be a fast way to lose 10 pounds.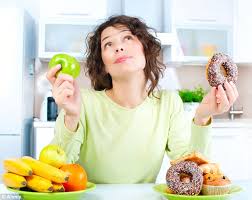 You lose weight quickly and without any exercise.
Now to lose additional weight and reach your ultimate goal all you do is repeat the cycle. The effects of the military diet are accomplished by speeding up your metabolism and increasing your energy.
There is a low calorie intake of an average of 1200 calories a day. Now this fasting of calories causes the decrease to pull from the fat cells which in turn causing you to lose weight.
Military Diet Food List….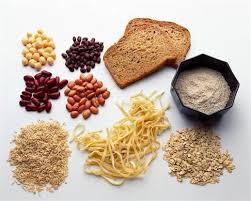 Food for the Military Diet consists of
high protein, high fiber and Calcium.
There are many nondairy foods that are rich in calcium
Sources For High Protein:…..
      Lean meats…..Seafood…..Beans…..Soy…..Low-fat dairy…..Eggs…..Nuts and Seeds.
Sources of High Fiber: www.doctoroz.com
  The Best High-Fiber Foods
   

Split Peas. Fiber: 16.3 grams per cup, cooked. ..

   

Lentils. Fiber: 15.6 grams per cup, cooked. ...

   

Black Beans. Fiber: 15 grams per cup, cooked. ..

   

Lima Beans. Fiber: 13.2 grams per cup, cooked. ..

   

Artichokes. Fiber: 10.3 grams per medium vegetable, cooked. ..

   

Peas.....         Broccoli.....   Brussels Sprouts       

   

Raspberries  Avocados      Pear

   

Bran Flakes  Whole-Wheat Pasta  Pearled Barley        Oatmeal 
  Sources Rich in Calcium: Non Dairy Products….. http://www.health.com
Reviews Does it Work….Good or Bad…..
Any diet including, The Military Diet which is basically counting calories will enable you to lose weight. The amounts of food as well as the quality of the foods consumed are what make it work.


I think we should keep in mind that it is so popular because of the way it is sold to the public. To me it is so cleverly advertised. You know, we are told it is easy and fast; all within three days and absolutely no exercise.
All this is just more proof that the Quantity and Quality of the foods consumed is what is really important. One more point; this only 3 day dieting plan is not for just 3 days. Consider this; to continue to lose weight or to maintain your weight it becomes a way of life. Naturally I have done this type of diet in similar form and I can tell you it works. Please feel free to add anything that might be helpful to all of us who struggle to lose weight and be in better health. 
Please.....Join tommysteam.com and together we can makes this world a better...place.
Remember to..... Join.....Connect.....and Share.....tommysteam.com