Veterans... Homeless…Housing
A Home for Every Veteran….Lets think about this for a moment. A disabled veteran returns from the horrors war from Iraq or Afghanistan and is most likely about to lose his home. The very same place he so bravely fought to save for you and I. After all he has done for us he returns "Home"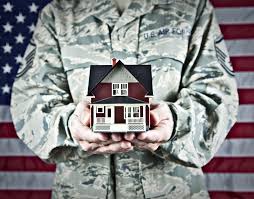 and is about to be homeless himself. Why, because by the time his VA benefits kick in; it's just too late.  He becomes overwhelmed with ongoing and increasing debt for himself and his family. This stress is so unfair and totally unnecessary.
The War Is Over But Not For Him. Now not only limited physically but additional heavier mental problems have been created. He or she is also trying to and counting on family and friends to get him through.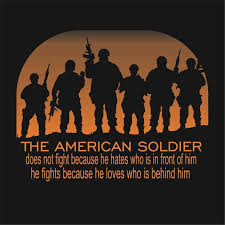 Perhaps his significant other had to give up their employment to take better care of him.
What he needs more than anything else is "Time and Financial Assistance". It takes a while to adjust to civilian life and it takes money to support his family and avoid becoming homeless. What can we do to help?
Rent-Free Transitional Housing.....(operationhomefront.org)…..The purpose of the program is to help young disabled veterans avoid homelessness. Temporary housing is provided, rent free during the transition period. Counselors are provided to offer assistance with financial needs and hopefully a smooth transition into society. Once it is determined that they have become self-sufficient then help is provided for obtaining suitable housing for the family. If you would like more information about the Transitional Housing Program….. please email transitionalhousing@operationhomefront.org
There are two other great  transitional sites to view:
Tiny Homes for Homeless Veterans
      Veteransofamerica.net…
      No mortgage…. Building free tiny homes.
      Veteran Homes…..buildinghomesforheros.org
These homes are provided mortgage free.
Love and Connection  ….
tommysteam.com…..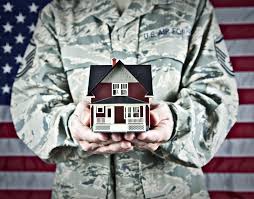 We as members of Tommy's Team can offer to support our veterans by offering our love and affection by connecting with our support groups: Seniors, Peoples with Disabilities, Orphans. Single Parents and Other Veterans. There are many times in life that we too feel lost and alone. We all want the very same things in life: peace, Joy, love and security through connection with others. No one deserves more of our sharing and caring than our young disabled veterans. Each one of us has something special to offer to help improve the Quality of live for our  Disabled Veterans.
Our Disabled Veterans Sacrificed Their Lives….. for all of us in the world giving us the freedom and safety we enjoy today. Remember all our talents and gifts are God given gifts are not ours to keep. Our blessings were meant to be a blessing to others. All of their needs could be satisfied if the members of Tommy's Team came forward and just shared what they have with each other. May God continue to bless our Veterans….our country…and all the peoples of the world…