Military…Our Veterans…
Who Is A  Military Veteran? A person who has or is now serving in the armed forces. By law it only takes one day of military service to become a veteran; even with a dishonorable discharge. I feel the urge to  include this definition from an unknown author:
A veteran is "someone who at one point in his/her life wrote a blank check made payable to the United States of America for an amount of up to and including my life".
Who Qualifies for Veteran Benefits? You might think this is a simple answer but it is not. Why? Each time Congress passes laws for the benefit of a veteran then the eligibility will be for that particular benefit at that time. Therefore each time a law passes for veteran benefits it is for that particular veteran for that specific situation in time.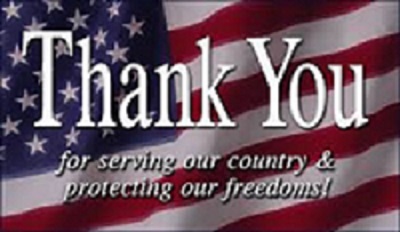 Eligibility would then depend on which Veteran program or benefit one is applying for. Just so you know: preference for employment is given to those who have an honorable discharge and actually served in active duty in our Armed Forces.
Where and How to Apply for Veteran Benefits? The Department of Veterans Affairs operates a number of programs providing financial, medical and other assistance to veterans. For Americans who received an honorable or general discharge. Well for one thing you could have applied before leaving the service. This is a VA pre-Discharge Program. Afterword's onecould connect with the VA Benefits Administration at a local regional benefits office closest to you.
Veteran Benefits: There are numerous benefits:  There are benefits for employment either educational or vocational. One can apply on line or just mail in an application.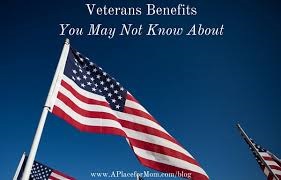 There are four major benefit programs:
   A Disability Compensation: there is a possibility of receiving over $3000.00 per month in disability benefits once     you show you have received an injury or a disease  while on active duty.
          Veterans Pension Program: Must have honorable discharge.
           Free/Low cost Medical Care: All medical services  are available through VA Hospitals.
          Educational Programs: This is often referred to as the GI BILL which helps with the financial costs of one's education. There are many such programs which are available to you as a veteran. All benefits are depending on the type of person's eligibility as well as duty status.
Additional Benefits. There are Residential as well as business loans, counseling and burial
services made available to you
 Veteran's Homelessness/Housing concerns: A Major Issue for our Veterans. We know at Tommy's Team; Out Seniors, Peoples with Disabilities, Single Parents, Orphans and other Veterans can connect to the point of helping and fulfilling not only the needs of our military but rather all who have similar concerns. Each of these groups at one time or another share the exact same concerns; especially….. Loneliness. Together we can join, connect and share our God given gifts with each other. Lets improve the quality of all our lives simply by sharing and caring.  OK ….Lets Join tommysteam.com….. right now.